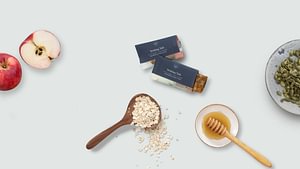 Certified organic, human grade, plant-based wellness for your canine.
MODERN PET WELLNESS & LIFESTYLE
We make quality-driven, ethical and mindful pet products, that promote wellness and activity.
ETHOS
From one dog lover to another
Fetching Fields began when our founder noticed a clear lack in healthful and socially responsible canine products.
READ MORE
INGREDIENTS THAT MATTER
Organic, Plant-Based Superfoods
Our loyal companions deserve the best. That's why we've created treats with natural, certified-organic ingredients that are mindfully made in the U.S.A.
LEARN MORE
"Love that these are made with real and organic ingredients and my pup loves them!"
"...It feels good to give our pup something that we konw makes him feel good."
"They smelled amazing so I almost had to try for myself."
FIND US ON INSTAGRAM